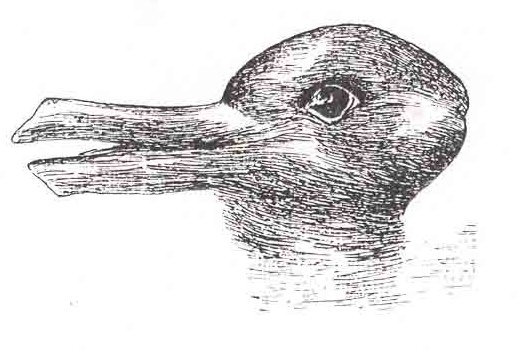 I bought my 3 year old grandson a book, Duck! Rabbit! by Amy Krouse Rosenthal. The above depicts the main theme. My grandson was sure it was a duck and insisted continuously that there was no rabbit. The book aimed to develop flexible thinking in young children — starting with the illusion and spreading to a flexible thinking pattern.
In adults, ability to flip back and forth between the duck and the rabbit with agility can be seen as a sign of potential for creative problem-solving. What's your potential, from 1-10? Does that match what your experience tells you about your creative thinking? Plus, what do you think of when you define creative thinking/problem-solving?
I'll have more about my thoughts and research later this week. I'd like to hear from you along the way.